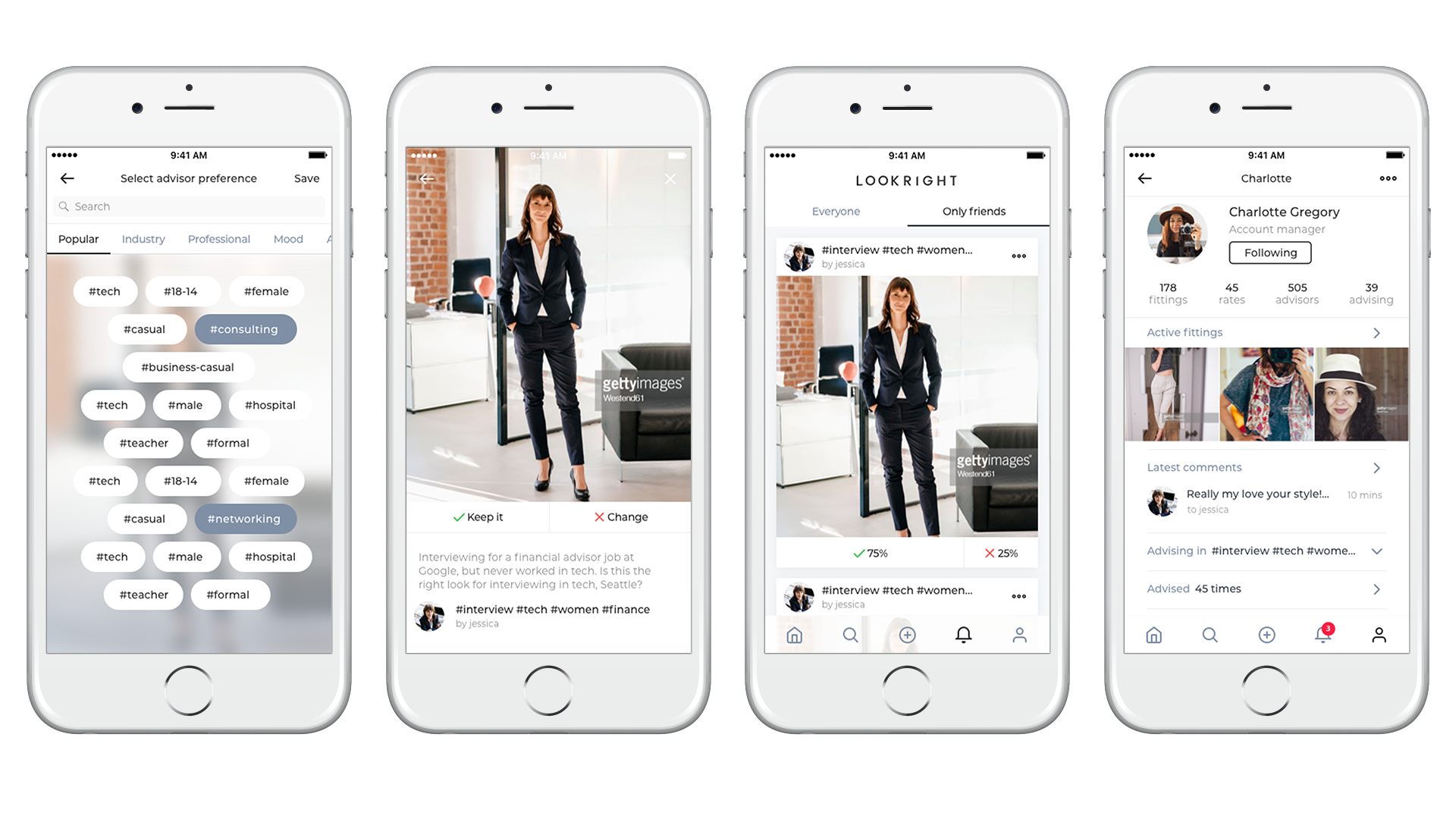 Lookright is side project of a Seattle-based team of data scientist, two developers and me as a designer. 
We decided to tackle a problem when
people want to know how to dress properly for different occasions. And want to hear from people who already have been there "is this the right look" for this specific occasion. 
As 
there is currently no marketplace for exchanging knowledge on outfits for specific occasions, Lookright meets this surging demand by connecting the right sets of people to give you advice on what to wear.
Discovery
Conducting quantitative research through
survey with close and open questions
 enabled to split audience to segments. Following qualitative research (interview with users) enabled us to identify the persona, defining the MVP and prioritising features according to that.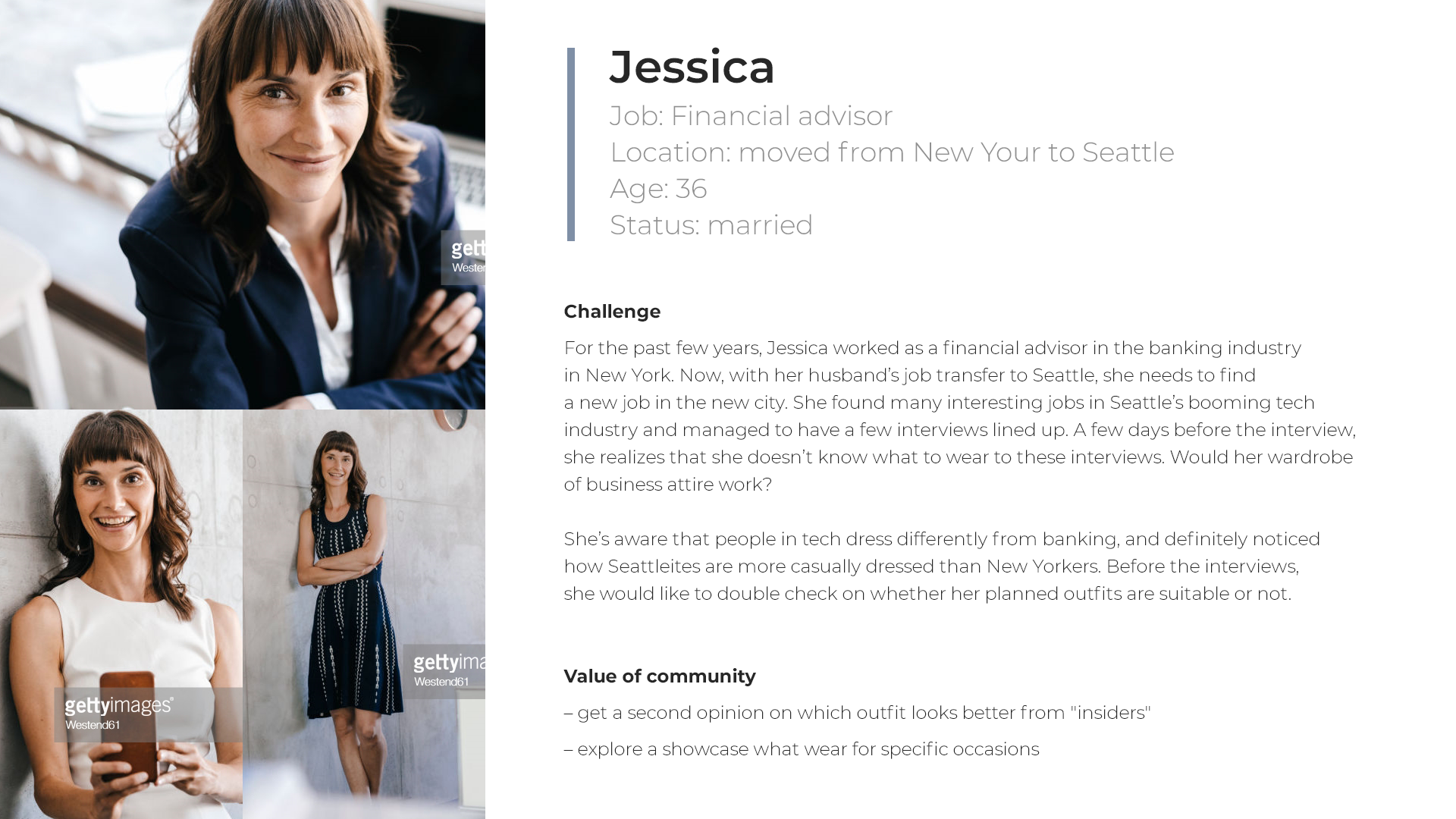 ​​​​​​​​​​​​​​
MVP scope was defined to allow user: 
– to post outfit photo (option for anonymity if preferred) within specified timeline with feedback;
– to notify the right group of advisors by setting tags;
– to review scores on the profile for responsiveness and comments:
– to search for previous posts on similar occasions and read the advice they received.
Process 
We started small and iterate adding features in each sprint. For organising all ideas and scope the functionality we use a UX flowchart, also I gathered a single table with all the possible elements and features. Motivating usage narratives helped us prioritising features according to that.
Visual design
Core product idea is about user's outfit questions and interaction between advisors and advice-seekers, in order to highlight the content interface was designed in clean and minimalistic style. ​​​​Walkthrough screens also support the core idea and main features before the user signs up.