Client

ITEM is the most significant conference about solutions for IT business in Central Ukraine.

Business needs include to design new UI for the program based on the existing visual identity, improve an information architecture and content discoverability with a mind on extensibility, customisability and content editing.
Problem
The event is well known for high level of organisation and catching up with rapidly changing customer needs, that's why program structure updates every year.
After synchronous steams and workshop activities were added, the previous layout wasn't representing what users were expecting to happen.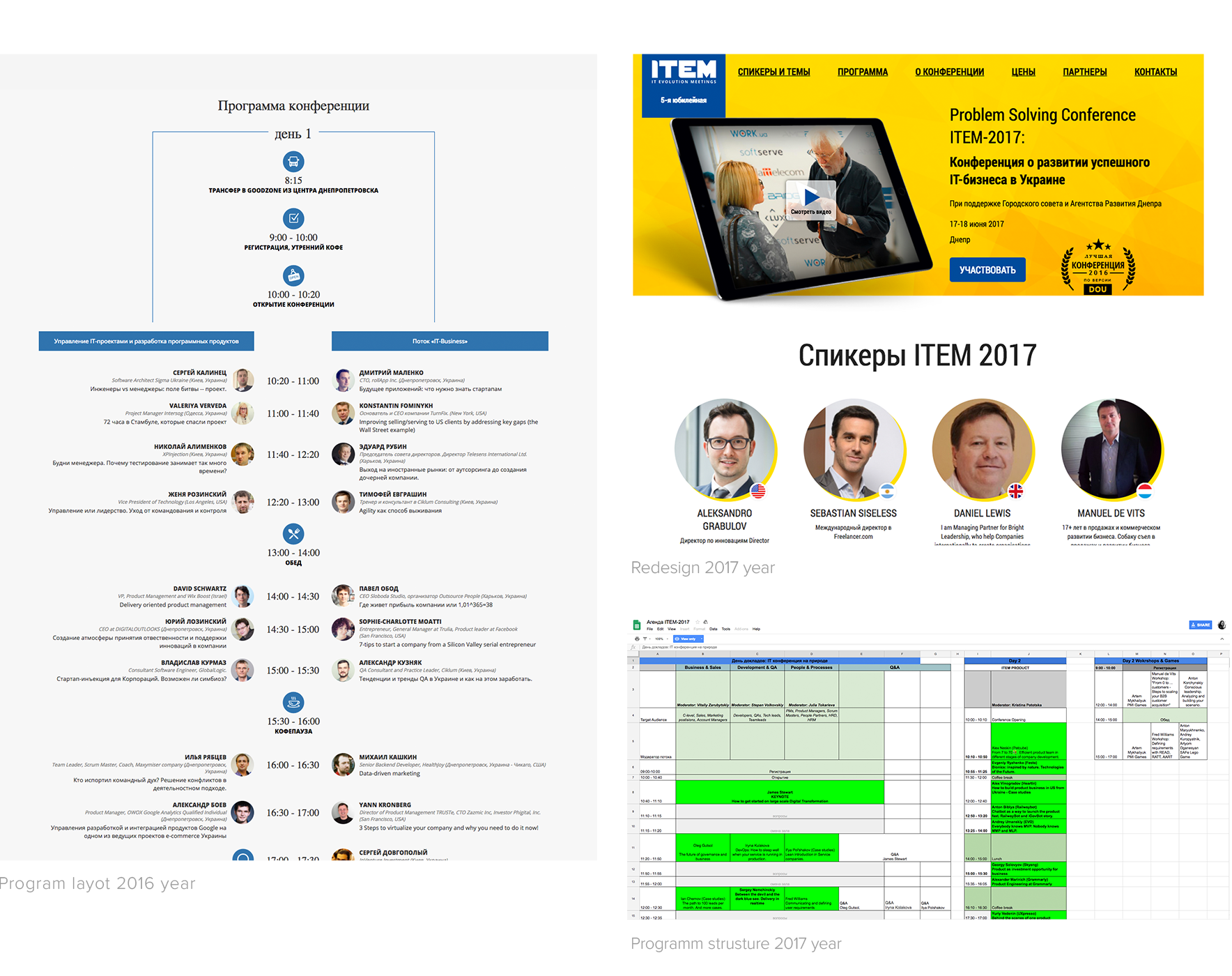 Discovery
Goal definition and Research
I began the project by understanding how participants use the program and what their biggest frustrations are. Based on my findings, I decided to tackle two problems:
1. Navigation between streams
2. Clear topic presentation
Competitors and Best Practices

Design improvements
– navigation between streams was designed in table shape, that's allow to compare talks between streams;
– focus on speaker photo and topic;
– for mobile screens table is collapsing by timeline rows, so participant able to overview all current activities.